È la vostra occasione per diventare una pianta, uno zombie o persino una scimmia esperta di kung fu nei giochi in uscita su PlayStation Store questa settimana. Imparate l'arte del kung fu in Monkey King: Hero is Back, combattete una battaglia da giardino in Plants vs. Zombies: La Battaglia di Neighborville o inoltratevi nei dungeon di Children of Morta.
Consultate l'elenco dei titoli disponibili, poi visitate PlayStation Store per ulteriori informazioni.
Children of Morta

Perché è un gioco da non perdere:
Una scelta perfetta per chi predilige i GdR roguelike con una storia. Svelate la vicenda dei Bergson, una straordinaria famiglia di eroi a guardia del Monte Morta contro un antico nemico. Potrete scegliere tra sei diversi membri della famiglia, ciascuno con il suo repertorio di attacchi, tecniche difensive e abilità da sbloccare e potenziare per adattarlo al vostro stile di gioco, dal classico combattimento corpo a corpo fino agli strategici assalti dalla distanza.
Outer Wilds
Perché è un gioco da non perdere:
Se amate dedicarvi all'esplorazione spaziale, non fatevi sfuggire l'avventura open world in prima persona di Mobius Digital, in cui scoprire i misteri di un sistema solare bloccato in un loop temporale. Inoltratevi in uno spazio siderale in continuo mutamento, costellato di pianeti che riservano ambienti letali, disastri naturali e nuovi segreti da svelare.
Monkey King: Hero is Back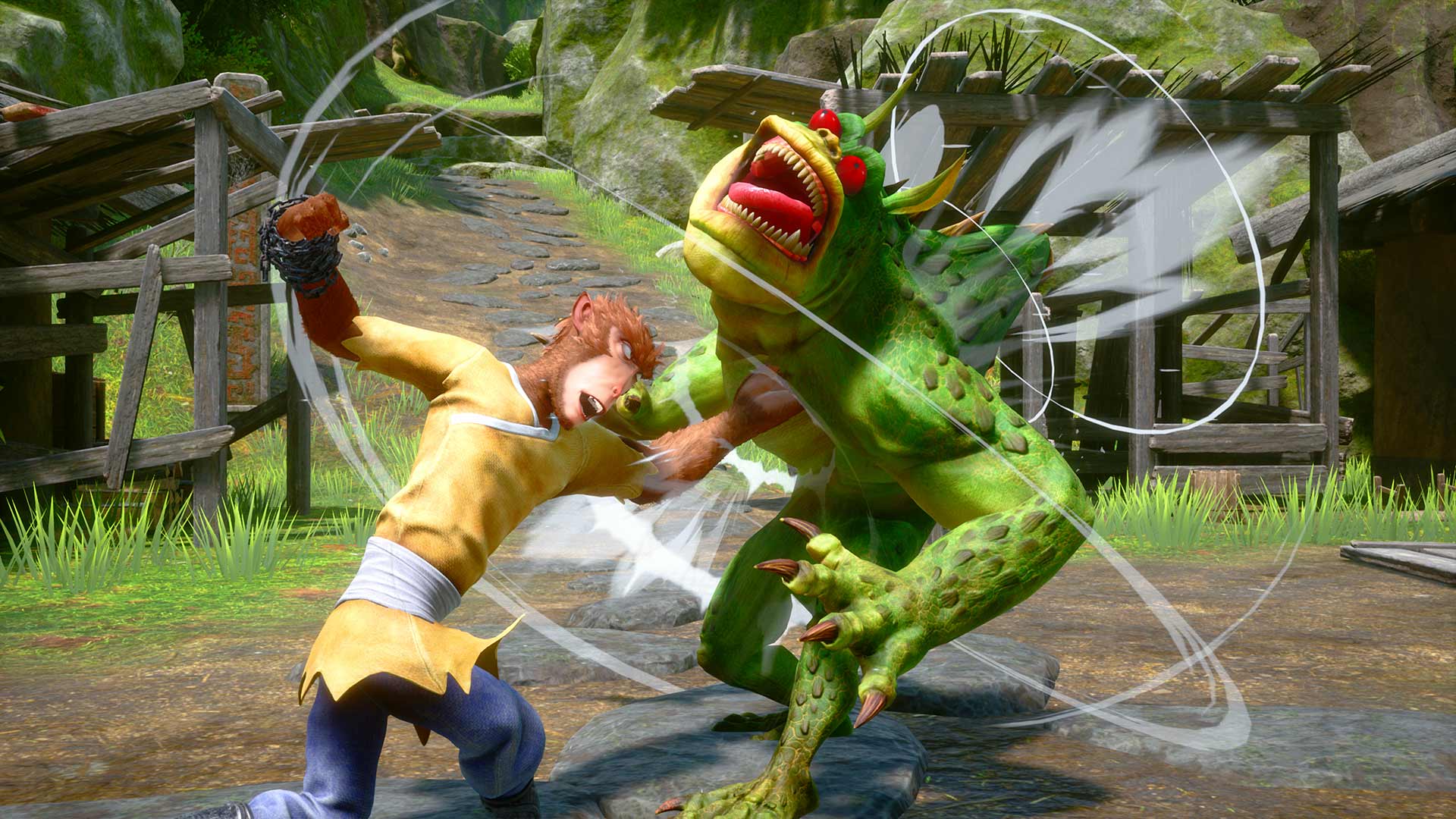 Perché è un gioco da non perdere:
Questo action adventure, basato sull'omonimo film d'animazione, combina mitologia cinese e combattimenti di kung fu. Nel ruolo del Monkey King, usate i vostri poteri sovrumani per inanellare combo ed eseguire spassosi colpi di grazia. Affrontate i nuovi episodi, non presenti nel film, per scoprire magnifici scenari inediti e intensi scontri con i boss.
Plants vs. Zombies: La Battaglia di Neighborville
Perché è un gioco da non perdere:
EA è tornata con un nuovo episodio del suo sparatutto multigiocatore fuori di testa, che include un'inedita modalità PvE, sei modalità PvP, un'arena di battaglia e altro ancora. Collaborate in squadra con gli amici, scegliendo tra 20 classi personalizzabili per conquistare la vittoria. Chi sarà il primo a ridiventare concime?
Return of the Obra Dinn
Perché è un gioco da non perdere:
Siete alla ricerca di un'esperienza unica? Non perdete l'avventura investigativa di Lucas Pope, autore di Papers, Please. Esplorate ogni angolo della Obra Dinn, una nave mercantile indiana misteriosamente rientrata in porto dopo essere andata alla deriva in mare aperto. Nel ruolo di un ispettore assicurativo del 19° secolo, avrete l'incarico di scoprire cos'è realmente accaduto alla nave e alla sua ciurma. Fortunatamente, avrete a disposizione un orologio da taschino maledetto in grado di mostrarvi gli eventi che hanno condotto alla morte di ciascuno. La curiosità vincerà sulla paura?

Nuovi pre-ordini della settimana