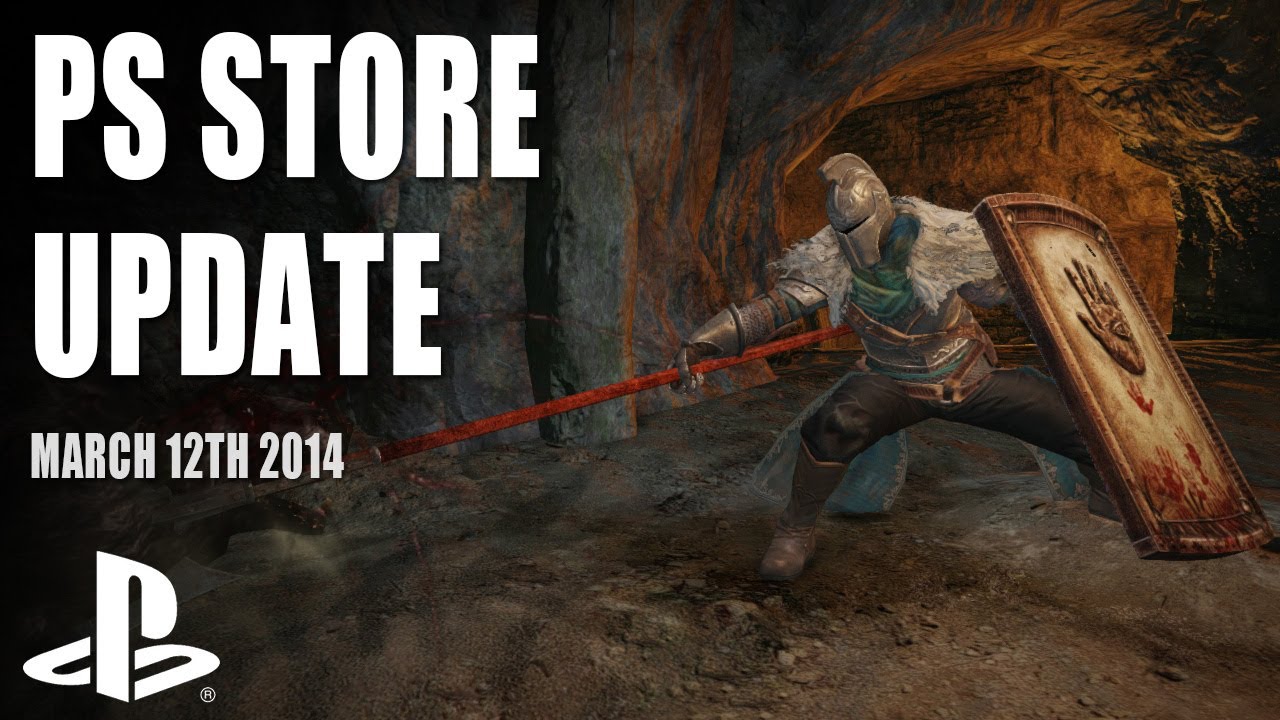 Dark Souls II è tra noi! Godetevi questo RPG dove le trappole, i pericoli e i nemici non aspettano altro che punirvi. Senza contare quelle anime impertinenti che decidono di ingannarvi lasciando falsi messaggi. Blastatele!
Oltre a Dark Souls II preparatevi all'arrivo dell'ultimo episodio di The Walking Dead – Season 2. Clementine si gioca tutto mentre affronta il suo passato che è tornata a cercarla. Non sarebbe saggio aggiungere altro perché non vogliamo spoilerare nulla, quindi scaricatelo e godetevelo.
Oggi è anche il turno di Vessel, un puzzle game 2D dotato di una simulazione fisica dei liquidi unica. Risolvete i puzzle in mille modi diversi ed interaggite col Fluros, una liquid machine inventata dal protagonista Arkwright.
Questa settimana vede l'arrivo della regina Hatsune Miku su PS Vita, The LEGO Movie The Videogame demo su PS4 e la promozione sulla serie di Call of Duty. Inoltre, l'offerta di questa settimana è Assassin's Creed IV Black Flag su PS3. Non perdete i dettagli qui in basso!
Nuovi contenuti PlayStation Network
I contenuti possono essere aggiunti o rimossi e le date cambiate – seguite con attenzione l'aggiornamento settimanale dello Store per non perdere gli aggiornamenti più recenti. Le offerte elencate sono approssimative, si basano sull'SRP escluse le Offerte Speciali e vanno considerate solo come guida.
Apps
Demo PS4
Lego Movie Demo
PEGI: 7


PlayStation 3

Dark Souls II (disponibile dal 14 marzo)
Prezzo: £39.99/€59.99/$89.95
PEGI: 16




Vessel
Prezzo: £7.99 /€9.99/$14.45
PEGI: 7




The Walking Dead: Season 2, Ep. 2, A House Divided
Prezzo: £3.99/€4.99/$7.35
PEGI: 18


PlayStation Vita

Hatsune Miku: Project DIVA f
Prezzo: £23.99/€29.99/$43.95
PEGI: 3


PS4 DLC
Killzone Shadow Fall
British Cop Skin Pack (£1.69/€1.99/$2.85)
Blood Rage Skin Pack (£1.69/€1.99/$2.85)
St Patrick's Day Spotlight Moves (£1.69/€1.99/$2.85)
St Patrick's Day Voice-Over Pack (£3.40/€3.99/$5.75)
Need For Speed Rivals
Cop Movie Pack (£3.99/€4.99/$7.35)
Racers Movie Pack (£3.99/€4.99/$7.35)
Complete Movie Pack (£5.49/€6.99/$10.35)


PS3 DLC
Atelier Escha&Logy
PS3 Atelier Series BGM Package (£1.19/€1.49/$2.15)
DOA5U: Core Fighters + Free Character Jann Lee! (Gratis)
Earth Defense Force 2025
Additional Mission Pack 3 (£7.29/€8.99/$13.25)
LittleBigPlanet 2 Cross-Buy
St Patrick's Day Costume (Re-Release 1 Week Only) (Free)
Lightning Returns: Final Fantasy XIII
Art Of War (£2.39/€2.99/$4.35)
Dark Samurai (£2.39/€2.99/$4.35)
FFVII Aerith (£3.19/€3.99/$5.85)
FFVII Cloud (£3.19/€3.99/$5.85)
FFX Yuna (£3.19/€3.99/$5.85)
Flower Of Battle (£2.39/€2.99/$4.35)
Shining Prince (£2.39/€2.99/$4.35)
Shogun (£2.39/€2.99/$4.35)
Sohei Savior (£2.39/€2.99/$4.35)
Utsusemi (£2.39/€2.99/$4.35)
Need For Speed™ Rivals
Cop Movie Pack (£3.99/€4.99/$7.35)
Racers Movie Pack (£3.99/€4.99/$7.35)
Complete Movie Pack (£5.49/€6.99/$10.35)
Rocksmith
Flyleaf – All Around Me
Halestorm – Love Bites
Heart – Crazy On You (£2.39/€2.99/$4.35)
SingStar
The Corrs -Radio (£1.15/€1.39)
R.E.M. – Orange Crush (£1.15/€1.39)
PS Vita DLC
Hatsune Miku: Project Diva f
Diva Enhancement DLC (Free)
Extra Songs DLC (£6.49/€7.99/$11.75)
Extra Characters DLC (£1.99/€2.49/$3.65) (Cross-Buy)
Snow Miku (£1.99/€2.49/$3.65) (Cross-Buy)
LittleBigPlanet Vita (Cross-Buy)
St Patrick's Day Costume (Re-Release 1 Week Only) (Free)
Toukiden
Additional Missions 3 (£0.79/€0.99/$1.45)
Additional Missions 4 (£0.79/€0.99/$1.45)
Additional Missions 5 (£0.79/€0.99/$1.45)
Offerta della settimana
Assassin's Creed IV: Black Flag (PS3) Prezzo scontato £29.99/€39.99/$49.95
Assassin's Creed IV: Black Flag Season Pass Prezzo scontato £9.99/€12.99/$18.45


Offerte Speciali
Ethan Meteor Hunter – Prezzo intero £7.99/€9.99/$14.45, Prezzo scontato £7.29/€8.99/$13.25
Oddworld: Abeboxx – Prezzo intero £4.99/€6.19/$9.15, Prezzo scontato £2.39/€2.99/$4.35
The HD Adventures of Rotating Octopus Character – Prezzo intero £2.39/€2.99/$4.35, Prezzo scontato £1.19/€1.49/$2.15